Central Mass
Rodent Exclusion Services
Local, family-owned, operated mouse control company specializing in keeping mice out of your home for good. 
Serving all of Worcester County, Metro-West, and Middlesex Counties in Massachusetts.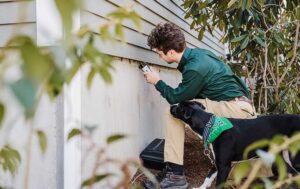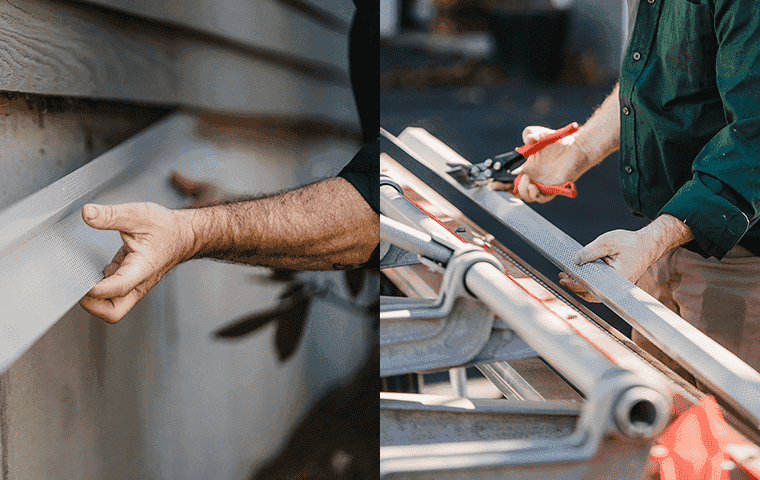 Stop Rodents With Rodent Exclusion
Our Rodent-Guard Exclusion Systems are a permanent wildlife barrier that protect homes, businesses, and other structures from being taken over by mice, rodents, squirrels, raccoons, and other animals. 
Bug Bully's exclusion services are natural, chemical-free, long-term solutions that offer complete home seal-ups to prevent infestations.
Our Rodent Exclusion Services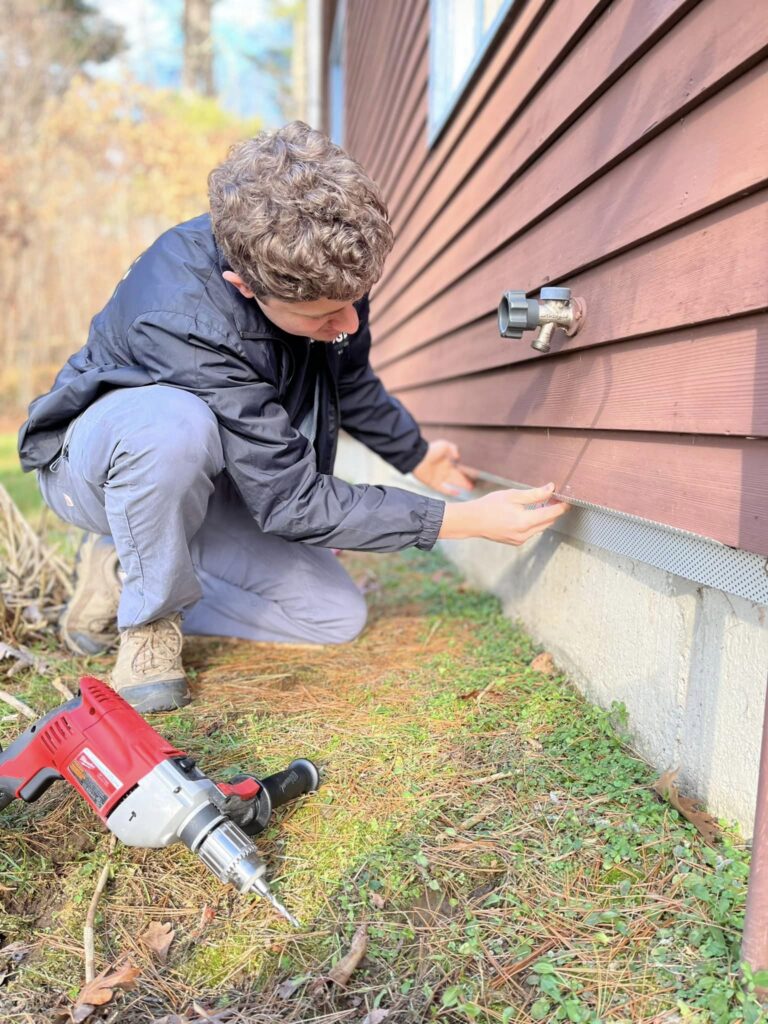 Root Out Rodents With Bug Bully Pest Control
Are you noticing some missing food items from your kitchen? Have you started to see patches of dirt in places where they shouldn't be? The temptation might be there to write off these problems as just a minor inconvenience. However, those disappearing cookies and dirty footprints may not be the work of accidents or happenstance. Here in the greater Marlborough area, they could very well be the result of rodents!
Rats and mice are pesky creatures that can invade virtually any property, quickly contaminate food, destroy property, and cause all sorts of problems around the house. It's not possible to manage rodents by yourself, but with the help of a professional rodent control service, you can get rid of rodents around your property quickly, easily, and effectively with the help of Bug Bully Pest Control.
Marlborough families, both big and small, rely on Bug Bully Pest Control to inspect, defend, and protect their properties. We are a family-owned-and-operated business providing quality rodent control services with decades of combined experience using only the latest and most effective techniques to get rid of rodents. We thrive on always putting our customer's needs first and make it our mission to resolve infestations with all the high-tech gumption and expertise we can muster.
If you're looking for a reliable rodent control service that can manage infestations from point to point, Bug Bully Pest Control is the perfect choice. Contact us today for a free consultation.
Vivian Neseim
November 13, 2023
Really kind and thorough! Thank you!
Chris Cella
November 9, 2023
Called and they should up the next day.
Debbie Mccabe
October 26, 2023
Bug Bully responded quickly and conducted free inspection of my basement and attic for mice activity. Came back the next morning and treated both areas for mice control. Very professional and informative. I would highly recommend Bug Bully for pest and rodent services.
Michael Sturtevant
October 26, 2023
These guys do great work. I called yesterday when my home was in a swarm cloud of lady bugs. They responded within 24 hours & made sure I was treated fir any foreseen issues through the winter. Outstanding service!
Helio Almeida
October 19, 2023
We've been using Bug Bully since we moved in 3 years ago and they have been extremely responsive, knowledgeable and professional. Highly recommend to anyone looking for this service.
Mike Ogar
October 17, 2023
Nathan went above and beyond. Hard worker.
KOOKIE TORO
October 12, 2023
Nathan, thank you, you were incredibly helpful, knowledgeable and awesome to work with. Appreciate you and the bug bully team!!
David Gonzalez Jr
October 5, 2023
Professional, knowledgeable and most importantly available
Over 17 Years Of Experience
Service Available Within 24 Hours
Contact Us For Your Free Estimate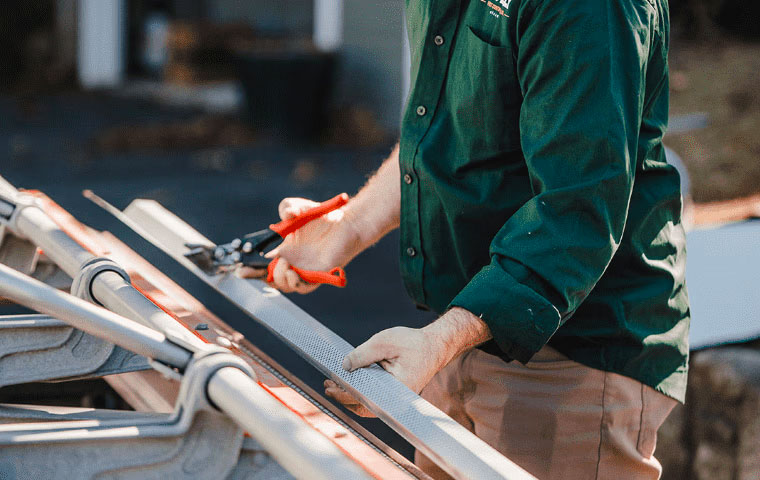 At Bug Bully Pest Control We Offer Complete Rodent And Wildlife Exclusion Services
We will inspect for rodent entry points around the foundation, shed, porch, and other areas and then seal off these areas to prevent mouse/rodent access. Mice typically find entry into homes around the foundation, pipe voids, garage areas, under doors that don't close properly, and chimney areas. Sealing off access points prevents mice from continuing to find access into your home and causing more damage.
Other wildlife will find access under porches and sheds, making it very important to seal off any potential access areas. In the image, you'll notice an opossum that was spotted on our trail camera. It gained access into the basement of the home from under the back deck through a small opening.
In order to prevent this from happening to your home and allowing continuing mice access:
We will complete an inspection and find these potential access points before they become a problem.

We will do a full foundation seal off and back with a warranty.
We offer the following exclusion services: 
Mouse Shield Foundation Wrap:
Permanent chemical-free mice barrier around the foundation of your home to keep mice out
Burrow Ground Barrier:
Blocks off porches, decks, sheds, under steps to keep pests and wildlife from burrowing on your property
Partial Targeted Exclusion:
Seal off pest entry points with metal, silicone, rodent stop, and specialty materials
Next, we move on to the treatment phase of the process. We'll set down traps, add two to four bait stations inside and out, and dispose of any rodents caught inside. Our treatments typically last three days, although we will return every 90 days to check for signs of rodent activity, perform maintenance, and ensure all exclusion work meets standards.
Bug Bully Pest Control refuses to use anything less than the best to defend our customers. The materials used in our exclusion services include:
Rodent Stop

Mortar

Rat tape

Foundation wrap

Xcluder door sweeps
Best of all, Bug Bully Pest Control's rodent management and exclusion services come with a powerful yearly warranty that defends your entire property. You'll get all the surety of a long-lasting rodent program, and plenty of recourse should your services fail to stay up to par. 
If you're ready to learn more about rodent control, and general pest control in Marlborough, Bug Bully Pest Control is ready to answer any of your questions. Just submit an online contact form to get connected with a trained expert.
Contact us now to schedule mice exclusion or wildlife exclusion for your home. Call or text 508-329-8030 today.
Contact Us Today To Schedule Your FREE Estimate!